Putting Patients First: Welcome to Austin Lymphatic
Jessica Johnson, founder of Austin Lymphatic, has over a decade of expertise in post-surgical lymphatic care. Specializing in autoimmune support, she discusses her skilled team and their gentle approach to manual lymphatic drainage in this video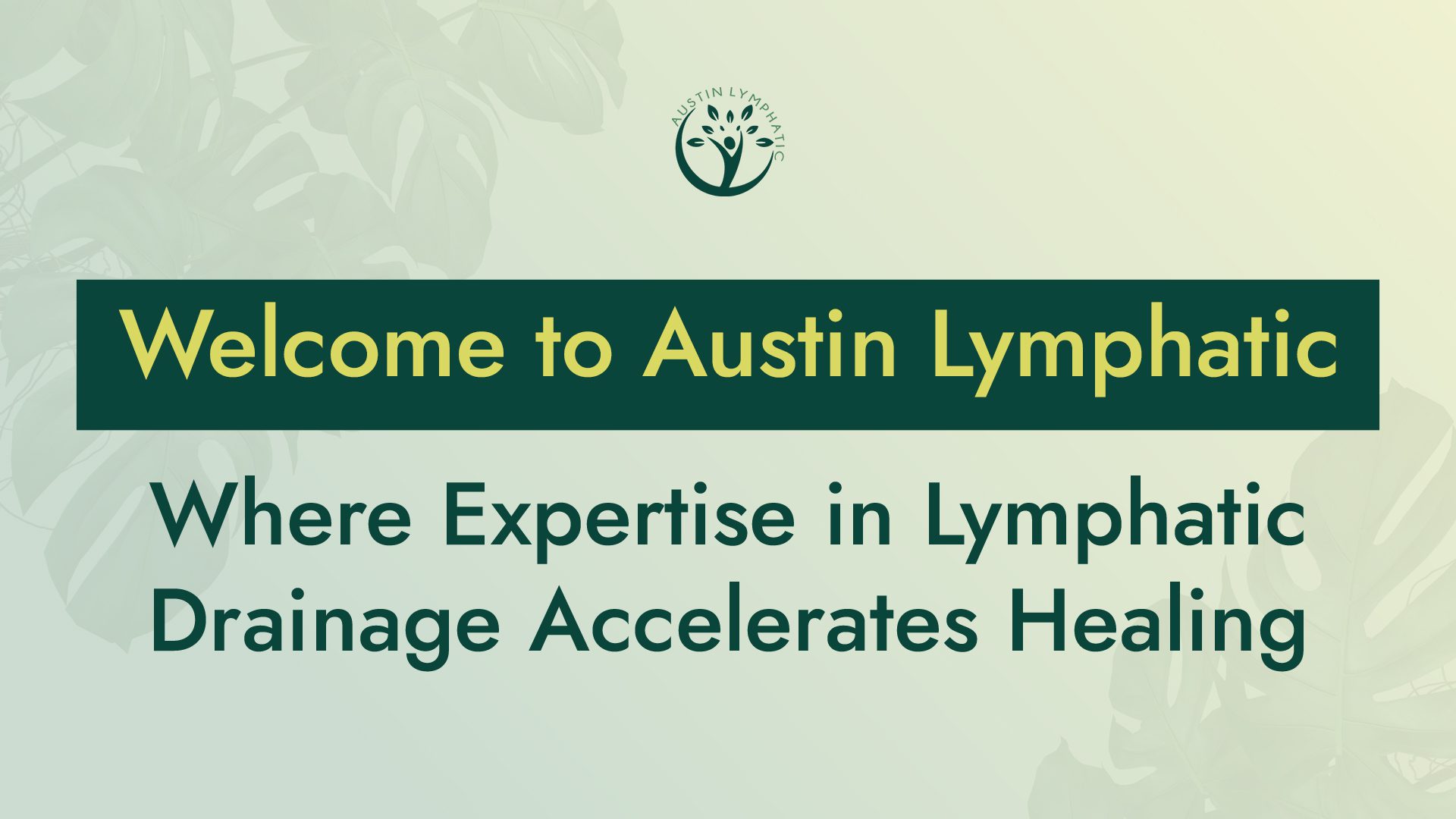 At Austin Lymphatic, our exceptional team consists of practitioners from diverse backgrounds, each bringing a unique perspective and expertise to our work. While our collaborative approach is a key strength, what truly sets us apart is our unwavering commitment to the well-being of our patients, ensuring their comfort, understanding, and overall satisfaction throughout their lymphatic therapy journey.
Our patient-centered philosophy guides our every action. We firmly believe that delivering exceptional care is about building trusting relationships, listening attentively to our patient's concerns, tailoring our sessions to meet their individual needs, and achieving measurable results you can see and feel. We make every effort to stay informed of the latest advancements in the field and continuously refine our techniques to deliver the most effective care possible.
Our team's passion and dedication extend beyond individual ambitions to a collective goal: to establish the gold standard of care in the lymphatic community. We strive to create lasting impacts on both our patients' lives and the field of lymphatic therapy as a whole!
White water raft the Grand Canyon, Salsa dance in Cuba. Karaoke in Tokyo, Sing on Stage with my Brother, Travel as much as possible with Friends and Family
LMT, CMLDT
360 Location, Manager
Live on a ranch with a vineyard, garden, farm-to-table restaurant, whiskey bar, & all farm critters included.
LMT, CMLDT, MMP
MOPAC Location, Manager
See the Redwood Forest, learn how to farm and sustainably grow my own food, and to open a vegan food truck on the beach.
Scuba dive in the Philippines, backpack through the Swiss Alps, learn how to dance, learn how to cook well
PT, DPT, LMT, CMLDT
MOPAC Location
Visit all the National Parks, backpack in Patagonia, turn my back yard into an urban farm, and learn to water color.
LMT, CLT, BS
360 Location
Spend a summer backpacking across Europe, eat fresh sushi in Kyoto, see Stevie Nicks perform live, and learn how to use vintage cameras and develop film by hand.
PT, DPT, CMLDT
MOPAC Location
Travel to Europe, sip Sancerre in The Loire Valley, and slowly show my niece and nephew the world!
Travel the world, all hikes and swims included!
Become a master gardener and herbalist.
Build an earthship.
Learn how to play the sitar
Attend a Permaculture and Master Naturalist Training, Buy a House on Crete, Travel Everywhere, Keep Learning and Growing.
DACM, LMT, CMLDT, RYT
360 Location
Kayak with orcas in the Pacific Northwest. Meditate on the Mediterranean shores of Italy. Photograph the wolves in Yellowstone National Park. Build an off-grid writer's cabin in the woods. Become a published author.
See the Northern Lights, Explore all the National Parks, Explore more of Austin with my Pup, Charlie, and Continue to Learn!